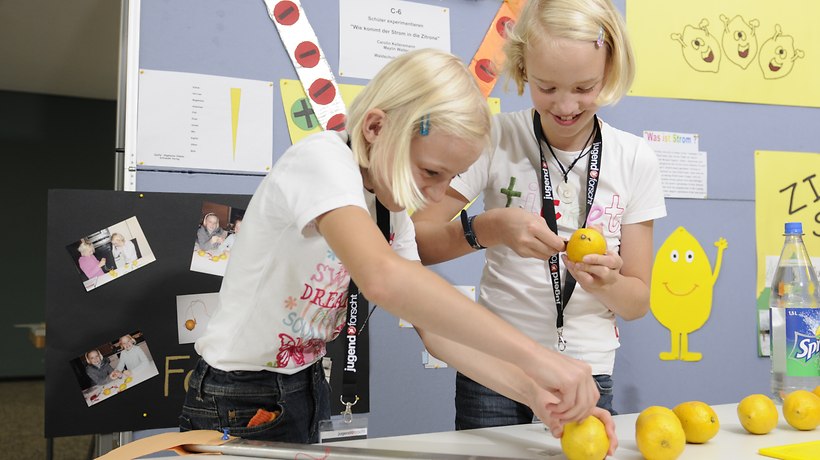 Student Research Centre Südwürttemberg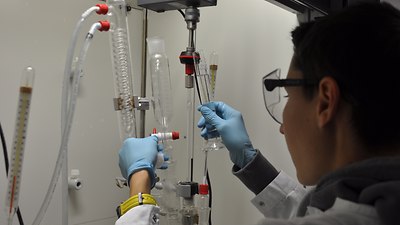 Popular and top-level support in the MINT field, following the example of sports.
The Student Research Centre (SFZ) Südwürttemberg e.V. picks up where school inevitably leaves off. Children and young people whose interest in mathematics, computer science, natural sciences and technology (MINT subjects) goes beyond the regular school curriculum can research, develop and invent at the SFZ in their spare time. They present their research results at around 40 national and international competitions and fairs. The association was founded back in 1977.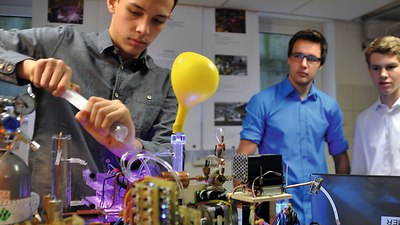 Social educational institution
Comprehensive support for young people must be independent of their background or the school they attend in their daily lives. This is because education in Germany still depends heavily on the socio-economic status of the parents. With its eight closely networked locations where children and young people are supported free of charge, the SFZ Südwürttemberg is currently unique in Germany. Entry into a life as a researcher can take place at any level from secondary school onwards. Many pupils make new friends in the courses and then start their own research and development projects. Others already come with a concrete idea for a project and find the opportunity to implement it at the SFZ. Still others are inspired by the proposals offered for research projects.
Funding
The Student Research Centre Südwürttemberg is financed as a non-profit association according to the principle of public-private partnership. It is supported in many ways by cities and municipalities as well as by foundations, associations and companies in the region. In addition, the Ministry of Education and Cultural Affairs finances the SFZ with seven teacher deputations.
Please find further information about the Student Research Centre at: