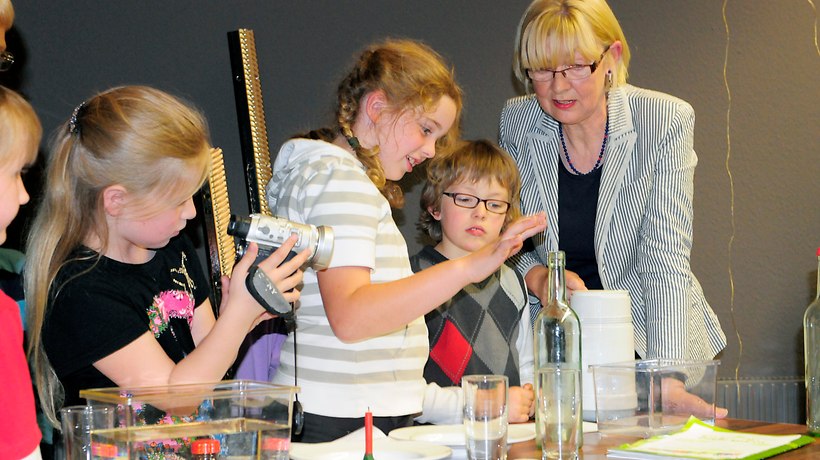 How teachers learn to experiment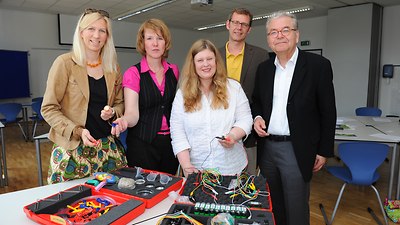 The CLAAS Foundation gets valuable support by the nationwide operating educational institution Science Lab which stands up for promoting school children at an early age and encourage them to show an interest in natural science and technical issues.
Thanks to the financial support of the CLAAS Foundation, numerous teachers could already profit from these Science Lab trainings.
Children are curious by nature. What is electricity? What is light? How does my bike's gear changing work? Children search for answers to this kind of questions. The CLAAS Foundation and the private educational institution Science-Lab playfully introduce children to the world of research and engineering.
In one afternoon teachers get an introduction into how to further encourage children to maintain their natural scientific curiosity. This happens by making use of everyday objects and material. Furthermore, the participating schools received experiment tool boxes containing material for experiments in the field of electricity and magnetism.