Student Competition Hands On Technique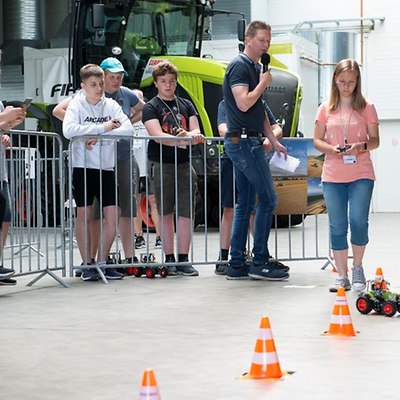 With our project "Hands-on:Technik", we want to bring technology into the classroom and make it tangible for pupils.
Pupils in the 7th/8th grades experience technology in the classroom with the help of TRONICO metal construction kits. The TRONICO RC series is specially designed for children and young model builders and is based on a prefabricated plastic chassis (ready to run). The radio-controlled model of a tractor is assembled by the pupils in small groups and extensively tested and driven.
The pupils assemble the machine, see and experience the technology and at the end there is a competition between the successful schools!