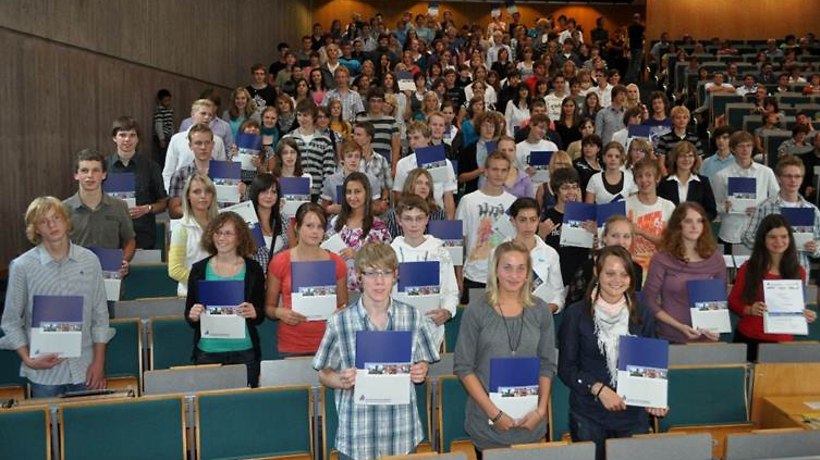 CLAAS Foundation sponsors Pupils Award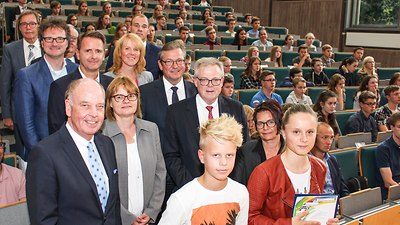 The sponsorship award of the economy has been awarded to budding natural scientists and engineers in the districts of Paderborn and Höxter since 2008. The prize is made possible by donations from several sponsors, including the CLAAS Foundation.
Approximately 300 eighth- and ninth-grade students at local grammar schools and comprehensives receive the award from Paderborn University as a reward for excellence in the natural science subjects. Each winner is presented with a certificate and prize money of €75 in recognition of their outstanding achievements.
Paderborn University sees the award as an investment in the future. Schoolchildren have the opportunity to discover their talents and bring them to fruition in a university degree. 'We need fresh talent in Germany, especially in the areas of natural science and engineering,' says Rüdiger Kabst, Vice President of the University. That's why it is so important to arouse interest and curiosity for these subjects even at a school age.
The CLAAS Foundation invites the award-winning students to Agricultural Machinery Day in Harsewinkel, where they see for themselves how natural science and technical know-how are put into practice in farming equipment.